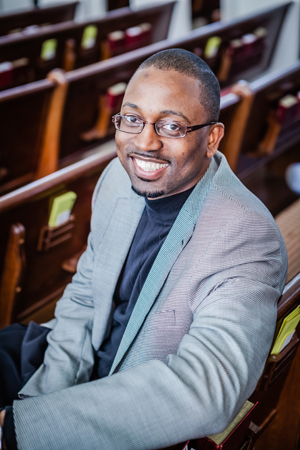 Rev. Damon P. Williams is the Senior Pastor of the historic Providence Missionary Baptist Church in southwest Atlanta. He is a native of Ellicott City, Maryland, where his parents, Deacon Thomas and Mrs. Vivianne Williams, still reside along with their older son, Jason. After graduating from high school, Rev. Williams matriculated at the Georgia Institute of Technology (Georgia Tech) in Atlanta where he earned a Bachelor of Science degree, summa cum laude, in Industrial and Systems Engineering in 2002. He later earned a Master of Science degree and Doctorate degree in Industrial and Operations Engineering from the University of Michigan (U of M).
In 2006, while a doctoral candidate at U of M, Rev. Williams answered God's call to the gospel ministry and was licensed under the pastorate of Reverend Mark J. Lyons at the Second Baptist Church of Ann Arbor, Michigan. While at Second Baptist, Rev. Williams served in several ministerial roles, including: Young Adult Sunday School Teacher, Christian Education Council Member, University of Michigan Mustard Seed Campus Bible Study Director, and as a member of the Missionary Outreach Ministry. Upon earning his Ph.D., Rev. Williams returned to Georgia to attend Columbia Theological Seminary in Decatur, where he was both a Columbia Honors Fellow and a Fund for Theological Education (FTE) Ministry Fellow.
Between 2009 and 2012, Rev. Williams served as an Associate Minister and was ordained at Zion Hill Baptist Church in Atlanta, under the guidance of Reverend Dr. Aaron L. Parker. In this capacity he worked in Christian Education, serving as a traditional class Saturday School Teacher, Connexion College Ministry Student Leader, and Vacation Bible School Director. In May 2012, he graduated from Columbia with a Master of Divinity (M.Div) degree.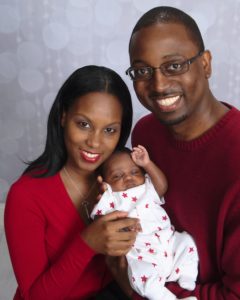 In addition to pastoring at Providence, Rev. Williams is a curriculum writer for the Baptist Layman publication of the Sunday School Publishing Board; an adjunct professor at Georgia Tech in both the Industrial and Systems Engineering departments; and works with the Center for the Enhancement of Teaching and Learning. He is occasionally called upon to speak nationally on higher education and diversity in academia. Rev. Williams is also a committed mentor to youth and young adults in the Atlanta area.
Rev. Williams—a passionate leader, dynamic teacher, powerful preacher, and an anointed visionary—was called to pastor Providence on September 18, 2012. In ministry and professionally, Rev. Williams has a zeal for practical Christian Education, through which he works to make the doctrine of the grace of God, which is inherent in the Scriptures, applicable to daily living.
Rev. Williams is married to Rev. Dr. Khalia Williams and they have a son Thomas Christian Williams.